Fiber Boards Laser Cutting and Laser Engraving Service
Fiberboards is a panel made from wood particles or fibers. Those panels are commonly used in furniture design and other construction, fabrication projects. For more "heavy" application MDF (medium density fiberboard) is used. With MDF actual particles of wood are visible in its structure. MDF can be laser cut but only in small thickness. Hardboard is also type of fiber board, its particles are much smaller and surface is more uniform. Hardboard looks like cardboard but its much denser making it "hard" and ridgit. Hardboards are often used as face panels in furniture or creative projects. They are reasonably easy to cut with laser cutting machine, top surface can be engraved with CO2 laser.
Fiber Boards Sheet Options
Projects fabricated with Fiber Boards laser cutting and Fiber Boards engraving
Below is the list of projects that was fabricated by Laser-CutZ in our NYC facility. All those projects used fiber boards as its main material.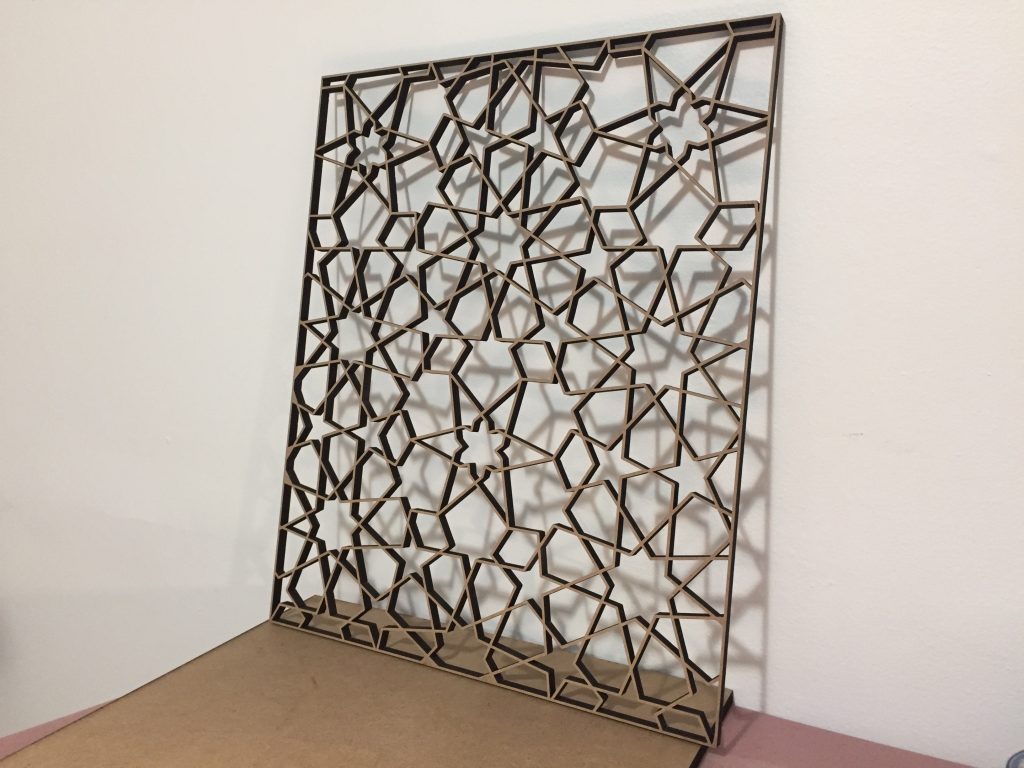 Laser cutting has big advantage for interior design and architectural agencies. This laser cut grill is done from ½" MDF. Laser cut grills like this can be used as standalone…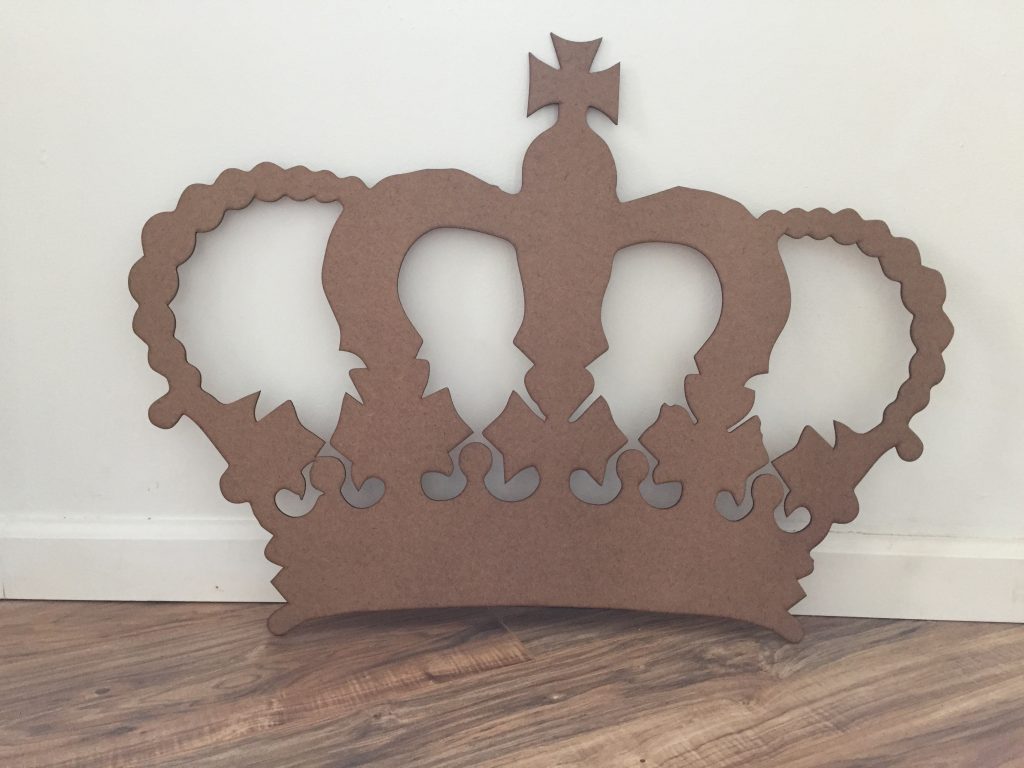 It becomes more and more popular to have custom decorations for birthday parties and weddings. LaserCutZ can cut and decorative shapes form plastics, wood, fiber boards, metal and other media.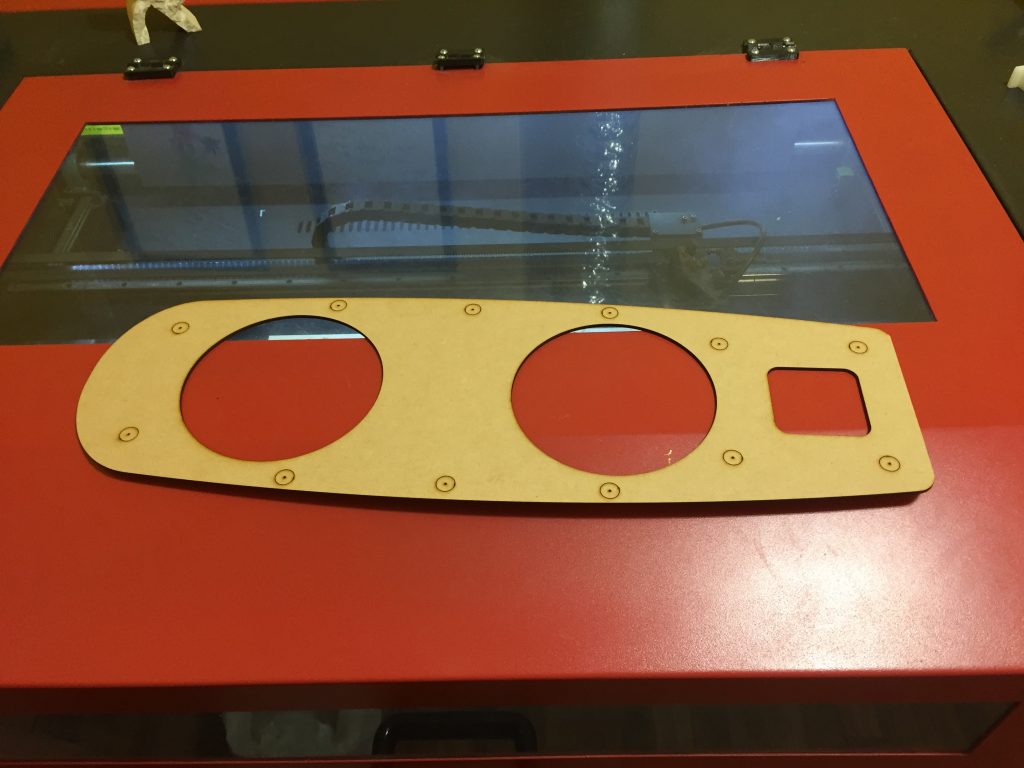 Laser cutting speaker front panel that has 2 bass speaker mounts and a twitter mount. Panel was laser cut for small high end audio production project.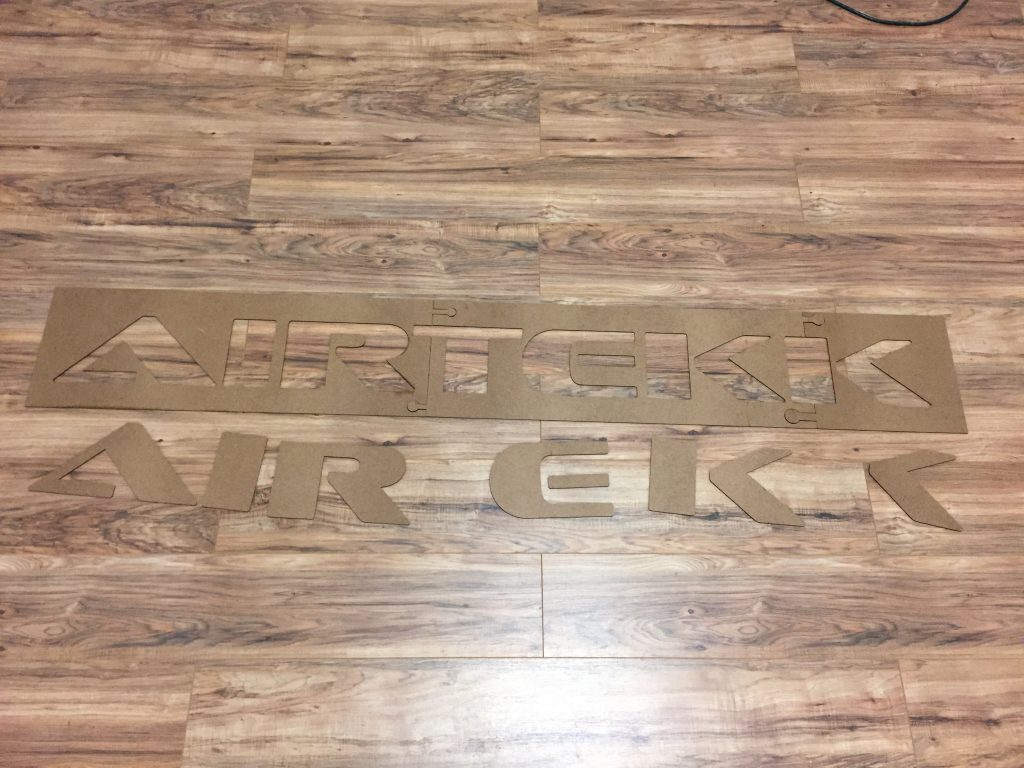 This sign was done for a custom car tuning shop in Queens NY, material used is 1/8" MDF that was laser cut to the shape of the logo lettering. Sign…