Glass Laser Cutting and Laser Engraving Service
Glass can be laser engraved or chemically etched, for glass cutting water jet would be best option as glass is transparent material and laser rays go though, other wavelengths make glass crack.
Projects fabricated with Glass laser cutting and Glass engraving
Below is the list of projects that was fabricated by Laser-CutZ in our NYC facility. All those projects used glass as its main material.
This extreme large format solid glass panel was UV printed with translucency making it work as a light box with LED back lighting. Glass is about 8x8ft in room looks…
Nothing looks more impressive then gigantic prints, but it is NYC and every one is used to a big bill bards, display screens and everything hedge, sol lets take it…
This sample was done for LV to show case possibilities of enhanced decoration of glass cabinets. Idea was to use dithering dots similar to what seen in cars close to…
This painting was printed on 1/4" tempered glass for artist from Israel. Digital UV prints look extremely nice when printed on back of the glass as glossy glass surface makes…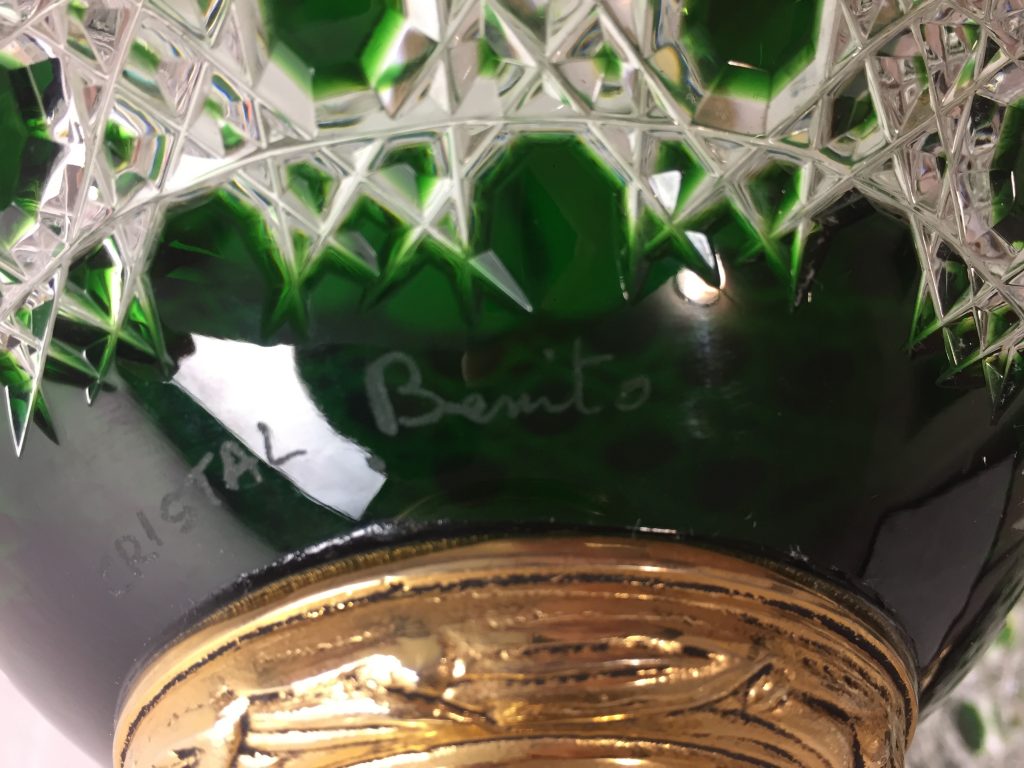 Some jobs can be done with laser machines but some need to be done by hand. This project was engraved by hand with rotary too and acid etching. LaseCutZ also…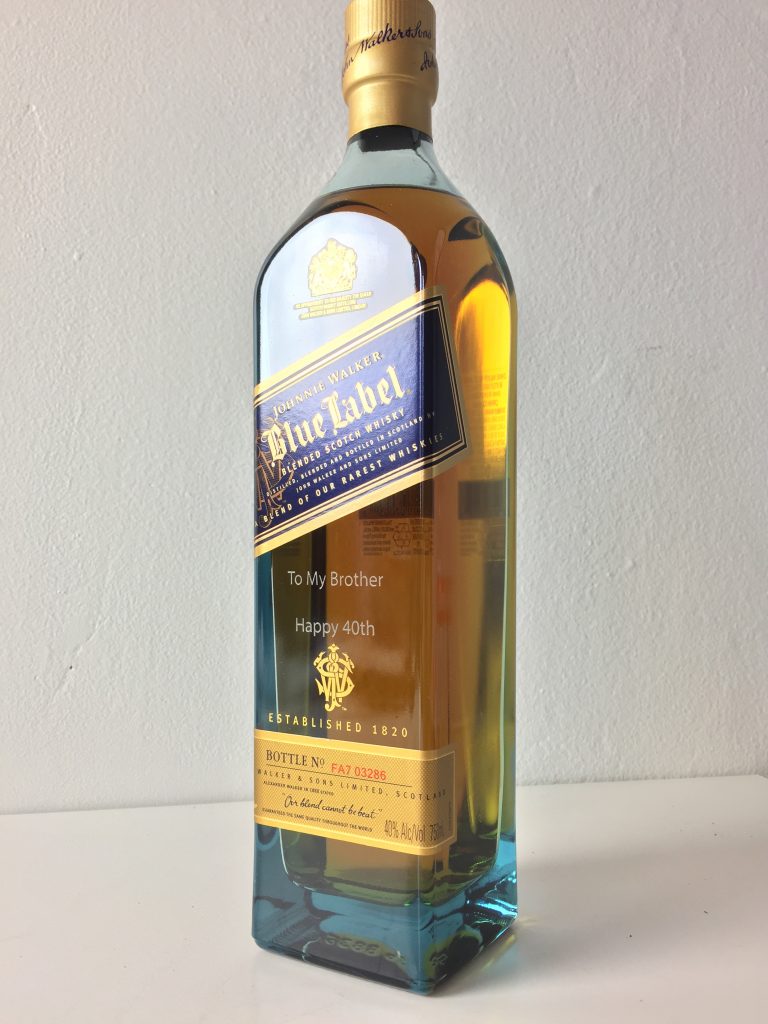 LaserCutZ laser machines can be used to engrave personalized message on glass. This project has Johnny Walker Blue Label whisky bottle laser engraved with a gift message on our machine.…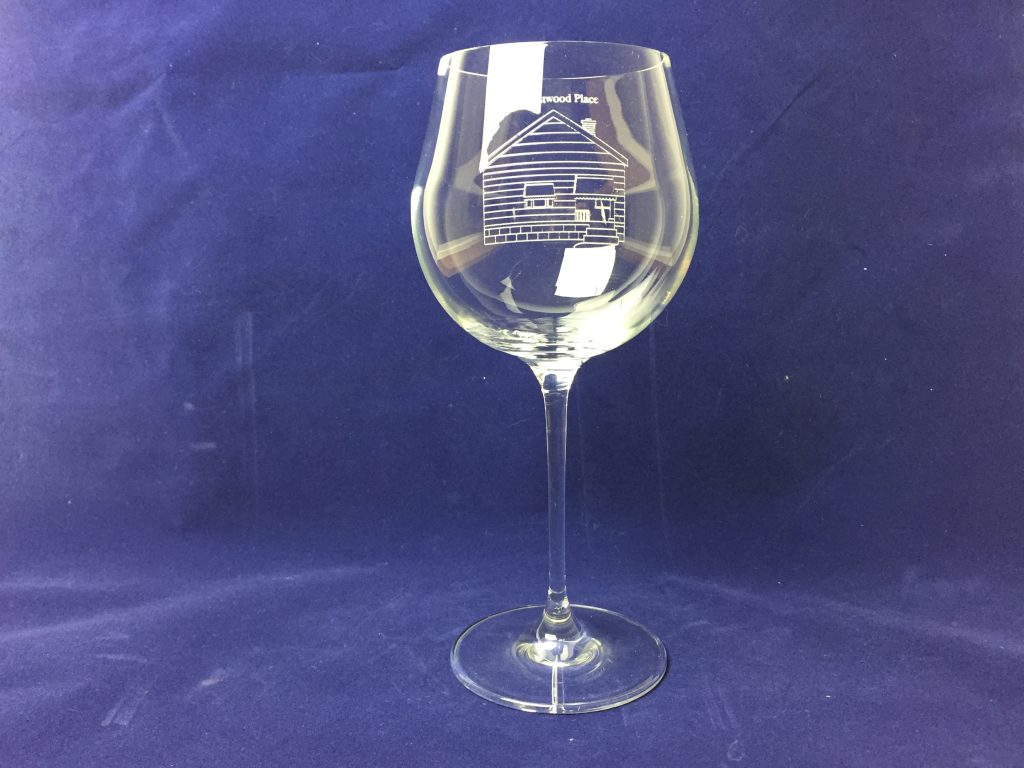 Rush job laser engraving service done for client needed those wine glasses laser engraved as a gift. Glasses are larger size so special infrared lens was used to cover artwork…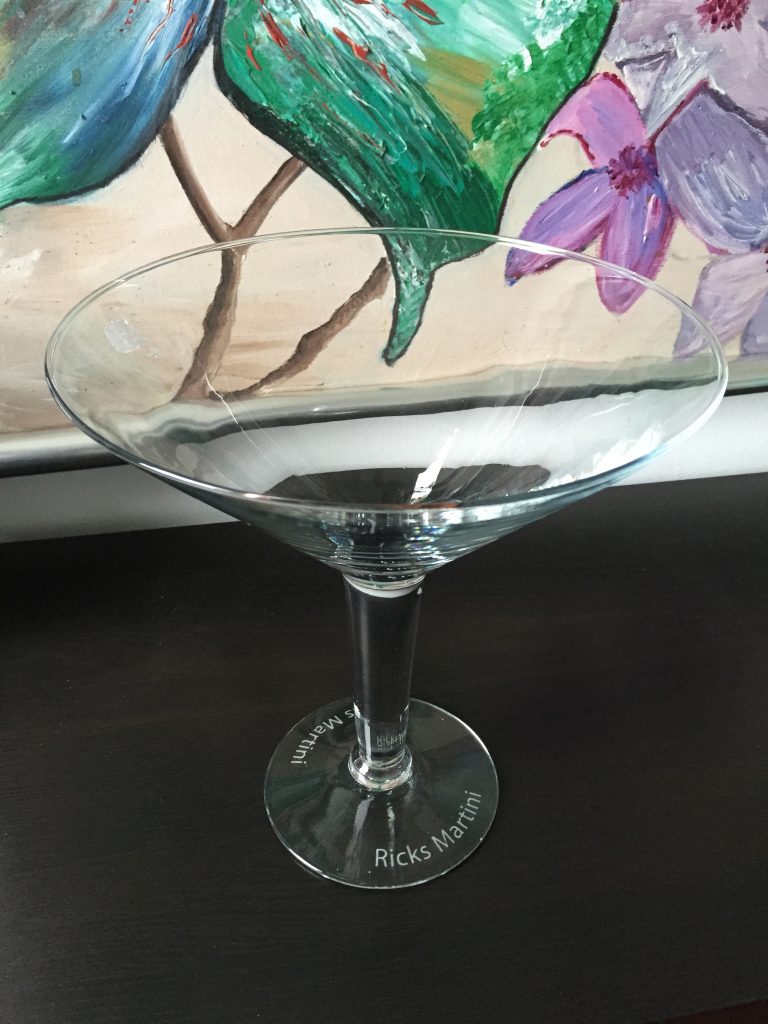 This super-size Martini glass was laser engraved in inverse to show client logo on the bottom disk of the glass.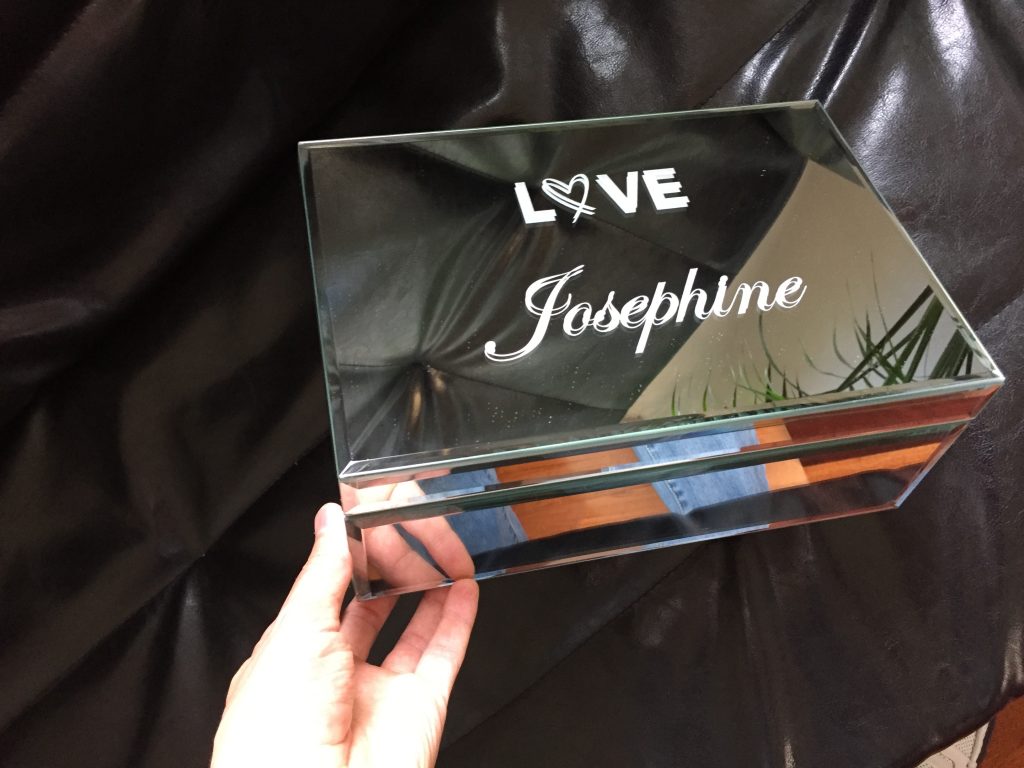 This glass mirror box done for Victoria Secret in NYC. Each box has laser engraved logo and name of the recipient of the box.