Wood Laser Cutting and Laser Engraving Service
Wood is well known building material along with that it is even more popular in creative circles. Design ideas in wood are virtually unlimited. Wood can be used for interior decorations, curving, signage, stencils, mechanical designs, boxes, enclosures.
Projects fabricated with Wood laser cutting and Wood engraving
Below is the list of projects that was fabricated by Laser-CutZ in our NYC facility. All those projects used wood as its main material.
This birch wood sign was laser engraved with our CO2 laser and then filled in with automotive clear epoxy coating to ensure that sign can survive outdoor environment without fading…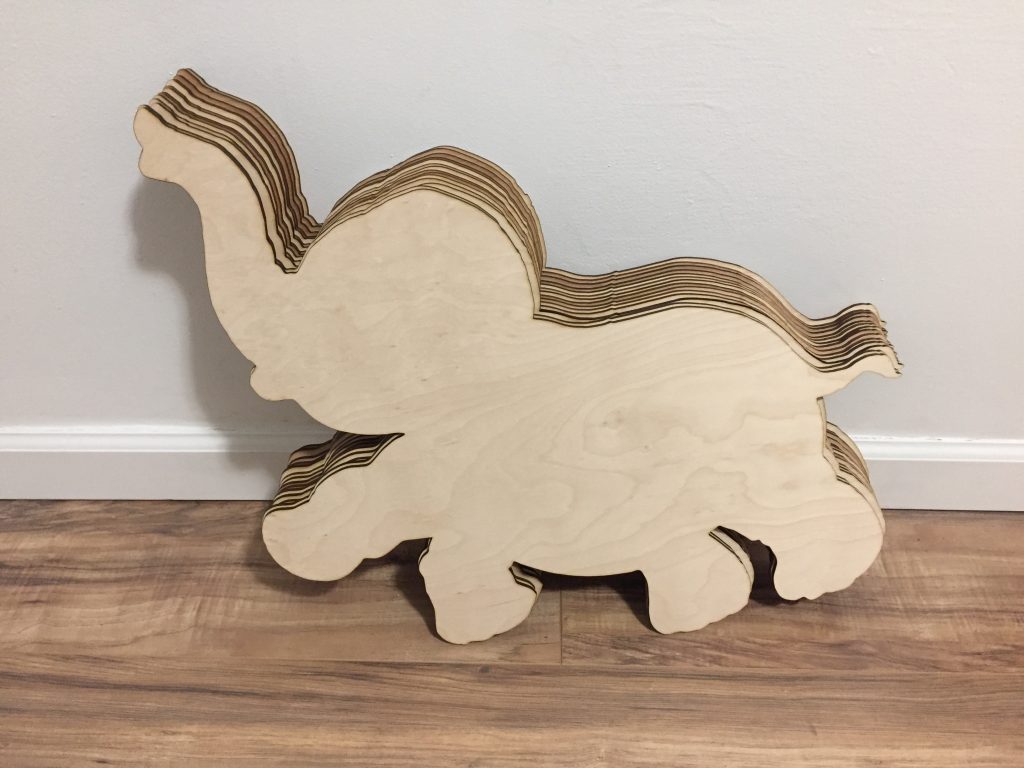 Elephant shape outline was laser cut to be used as wedding decoration. Those laser cut wood shapes will be painted and arranged with flowers and then be used as table…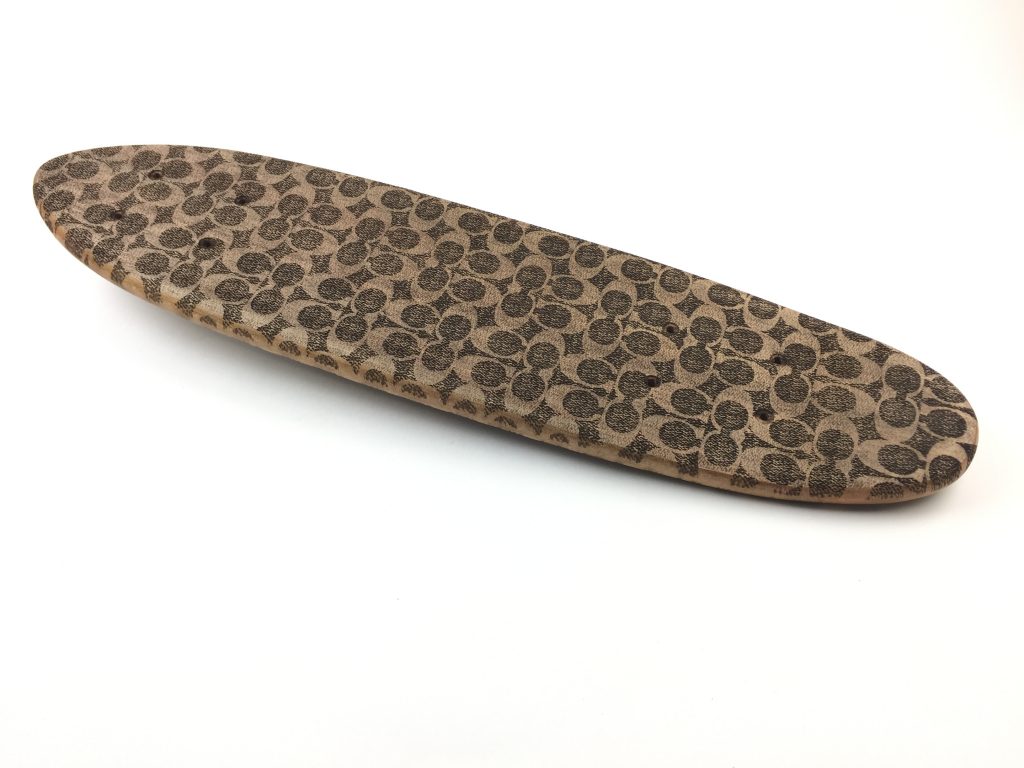 This is another special edition project done for Coach New York, wood skate board deck is laser engraved with Coach pattern on both sides. Complexity of this project was to…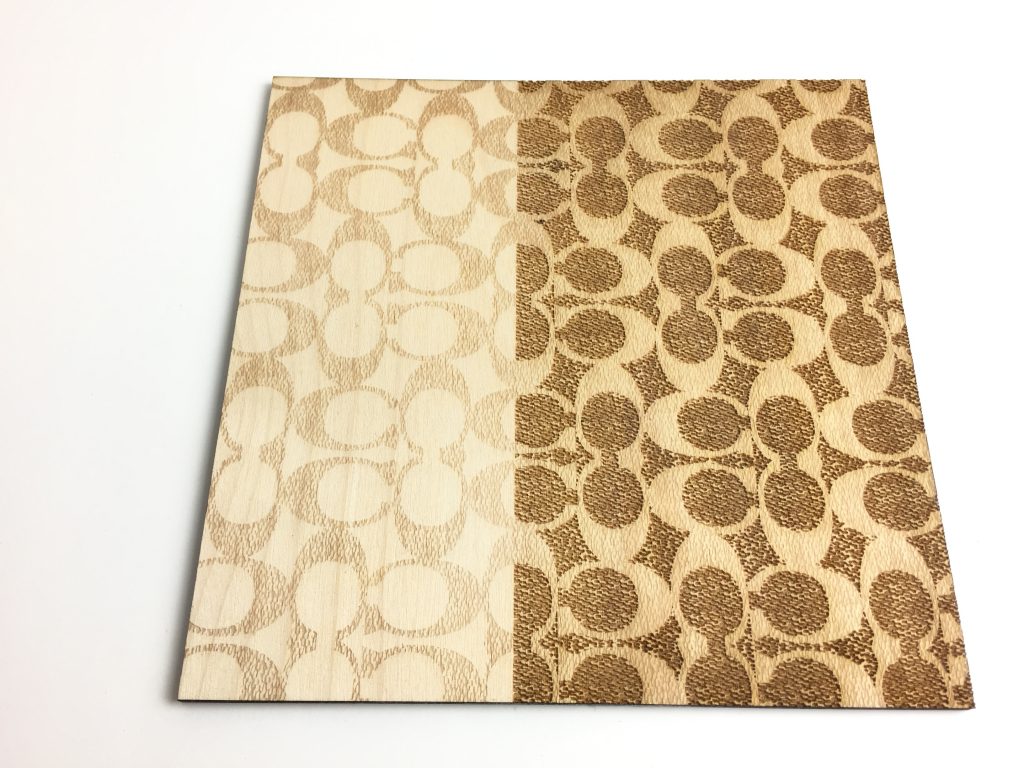 Texture prototyping with laser engraving on wood.  Different laser power and frequency is used to achieve different shades of textures.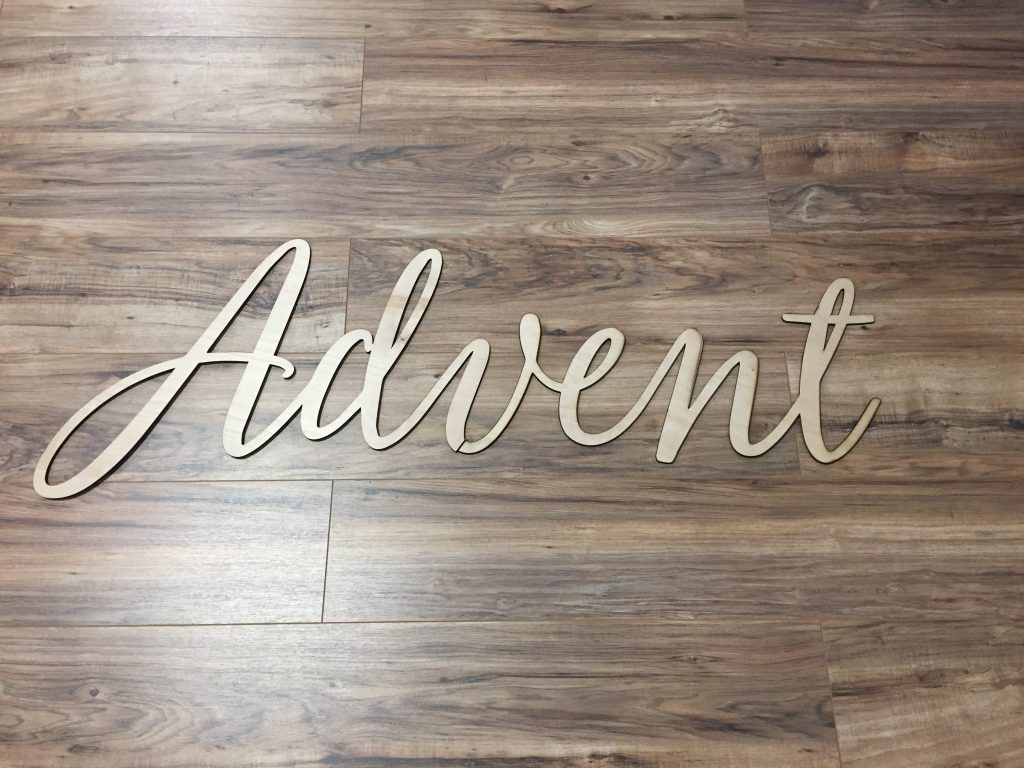 Wood is one of mostly used material for sign fabrication. This sign was laser cut from ¼" plywood as per client artwork. Signs like those used as decorations for interior…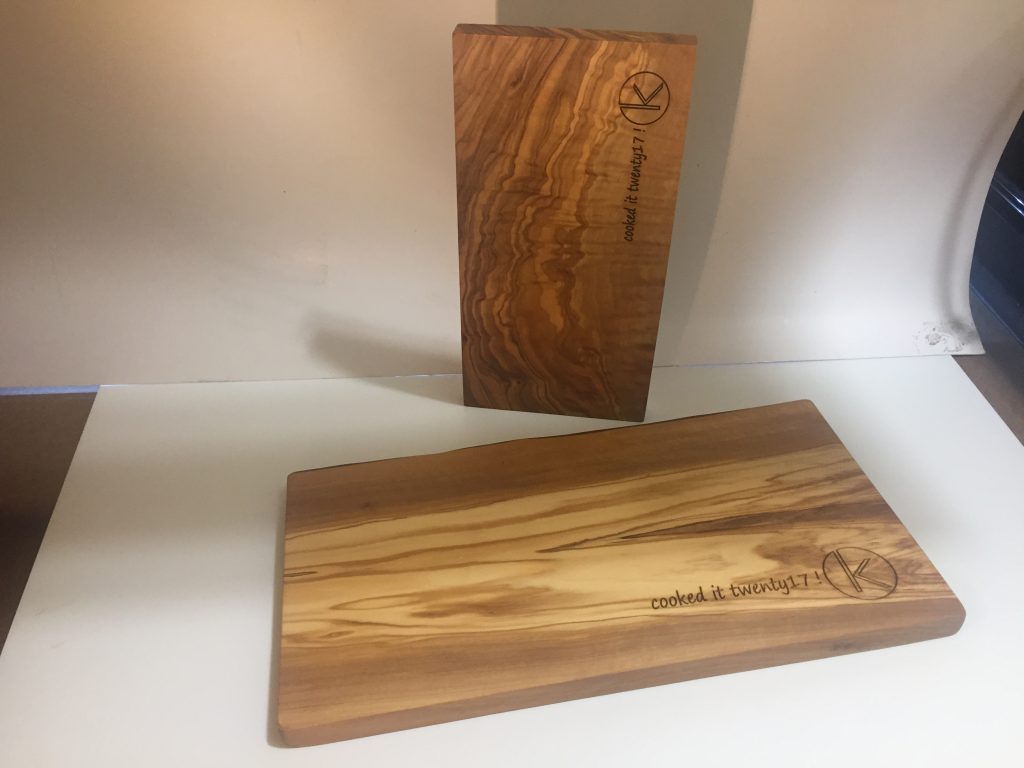 This olive tree cutting board was engraved as a gift for guest at the wedding. Olive tree has deep texture, and oil in the wood allows darker artwork laser engraving.…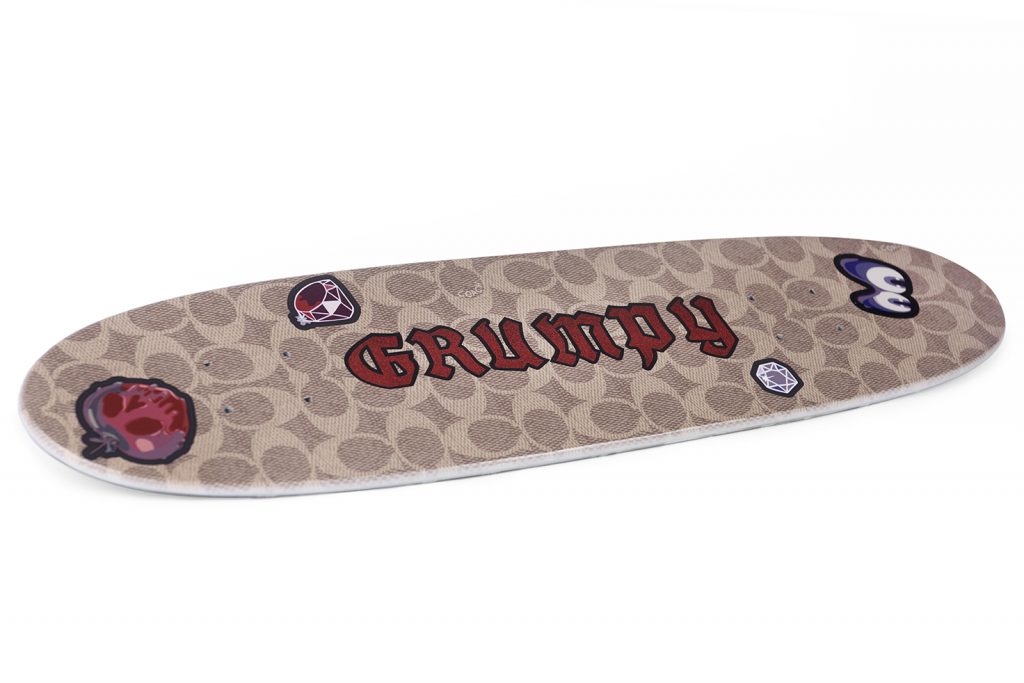 LaserCutZ just finished limited edition of skate board decks for Coach.  Those skates are laser cut to required shape by our CO2 lasers, then edges are routed to make then…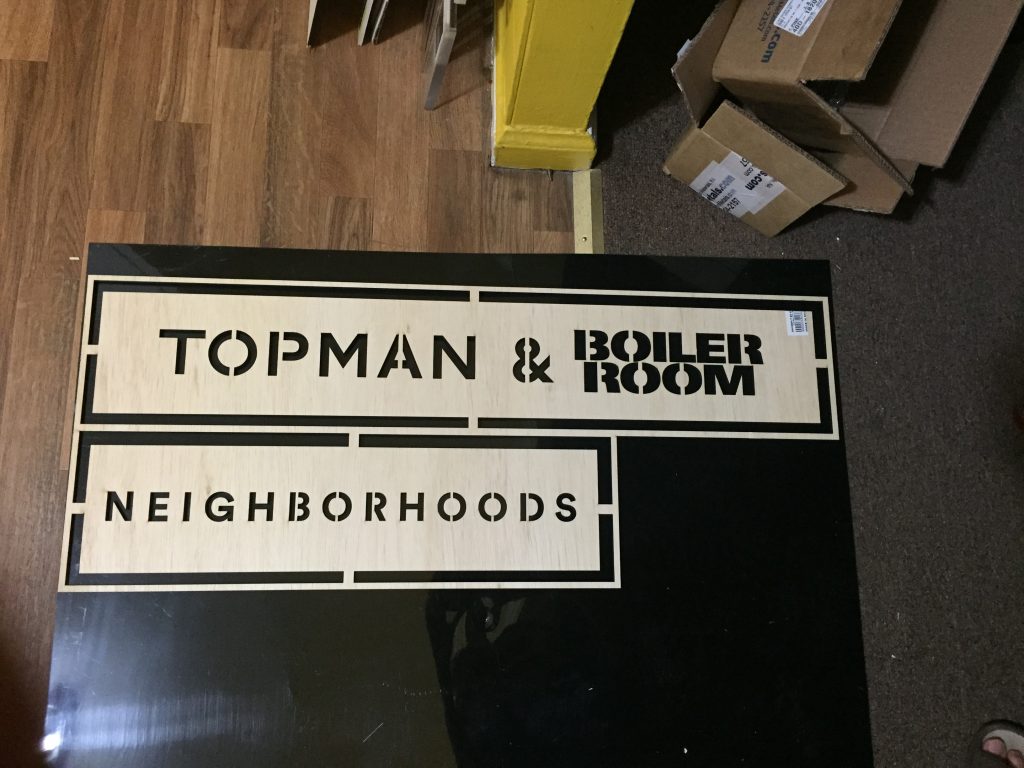 Stencil looking laser cut wood sign out of ¼" plywood. Letters of this sign are in inverse forming negative space, with proper lighting or on dark background this sine looks…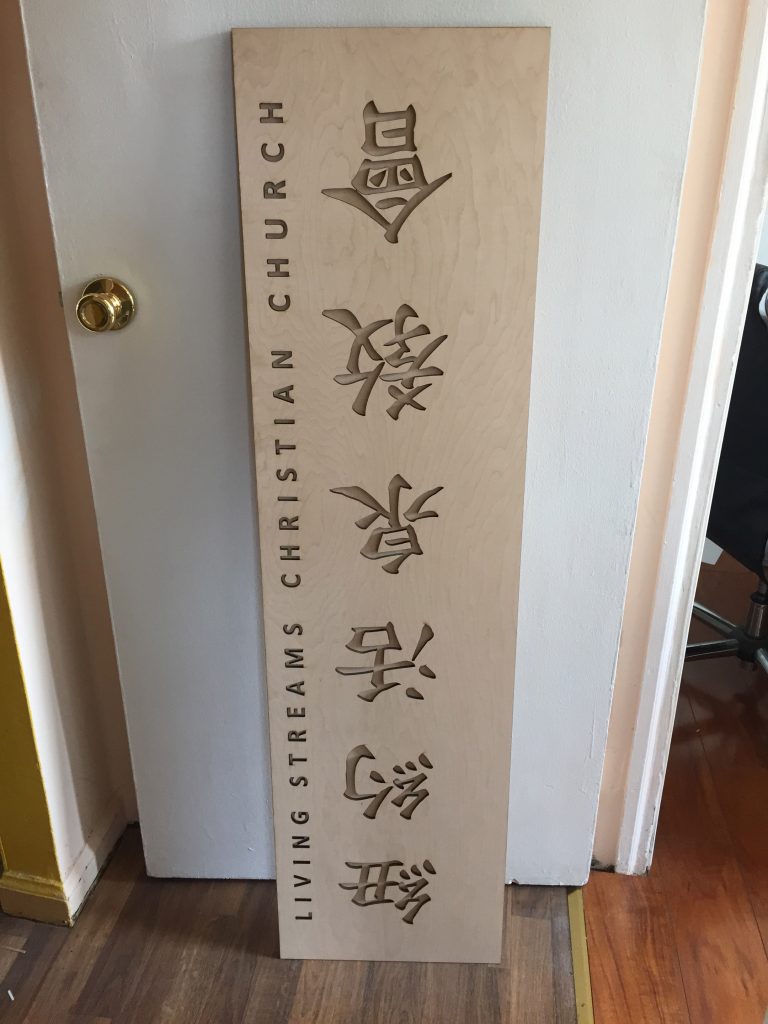 This is a multi-layer sign fabricated for church.   Top wood layer is a laser cut through that is glued to the base layer. As result all letters create deep shadows.…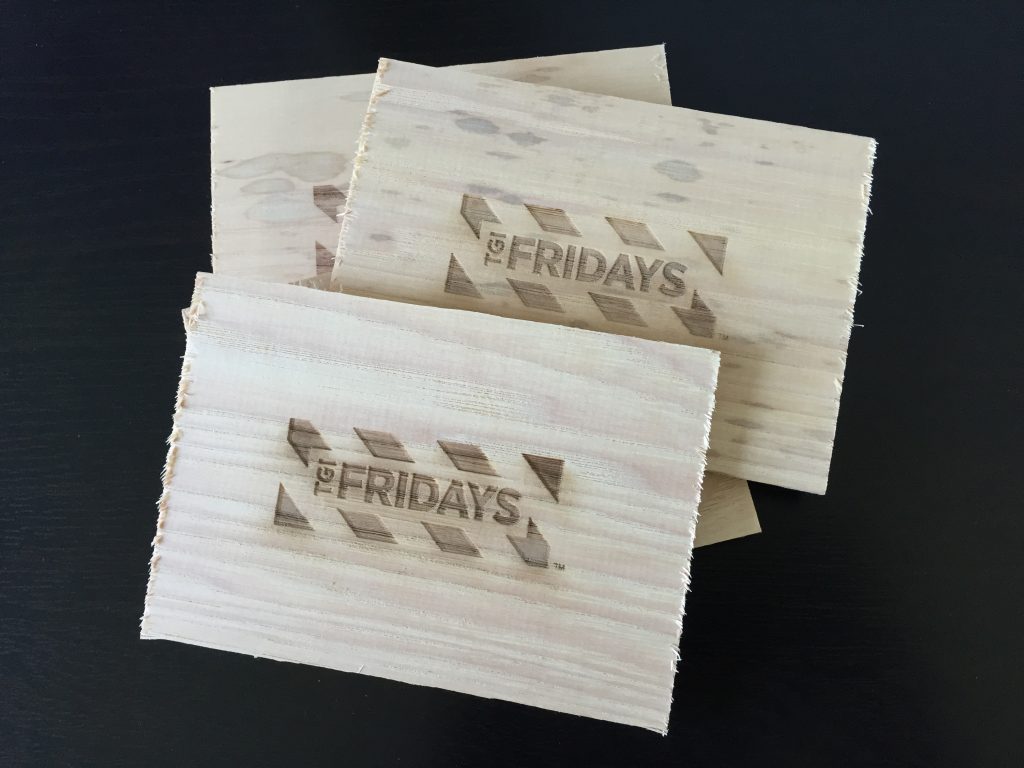 Those serving woods are laser engraved with TGI Friday's logo so when client is done with food they see restaurants logo under the food.  Laser engraved products is impressive way…